Meet our Alumni
Check out what our students have to say about us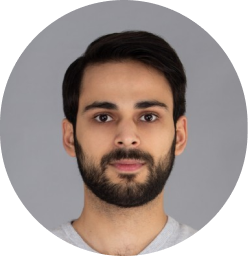 Papuna Gagnidze
Building a Programming Language - Cohort 2
I'm Papuna Gagnidze, currently a DevOps engineer.
I decided to enroll in this course because I always had a curiosity for Lua, but I never had a chance to dive into the language and learn it in depth, even though I have used it to configure different tools in Linux.
So I felt this was the perfect opportunity for me to learn from the creator of Lua himself which I think was a once in a lifetime opportunity, and I'm very thankful for that.
The great outcome from this course, is that I had to switch roles, technologies, and programming languages frequently in my career, and I never felt an expert in any of the programming languages.
Now I understand, the behind the scenes of programming languages and how they work internally, I would say I'm more confident and it's just an amazing feeling.
I was also able to create my own programming language, which is the first programming language in Georgian, that has support for Georgian alphabets and keywords.
And one of the biggest and arguably the best universities in Georgia is interested in partnering with me to use that language to teach kids as a test project and see how it goes.
So, I can only say thank you and it was an amazing experience.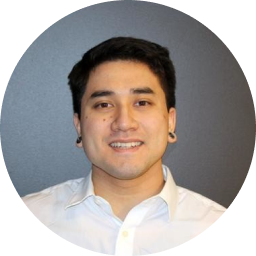 Christian Sakai
Building a Programming Language - Cohort 2
Hi, my name is Christian Sakai. I am a software engineer in New York City and I work in a private trading firm.
I was looking to improve myself and one advice I heard was to learn compilers, then I saw Classpert was offering one with the creator of Lua. So I thought this could be a good an opportunity for me to get an introduction to compilers.
I think I learned a lot about parsing and virtual machines. I also learned a lot about Lua.
It is very valuable to learn directly from Roberto because you can ask questions that only Roberto can answer about language design and its tradeoffs.
Overall, it's a really fun course because you get to see your programming language that you design, come to life. I'm looking forward to learning more from Classpert and from Roberto for their next course.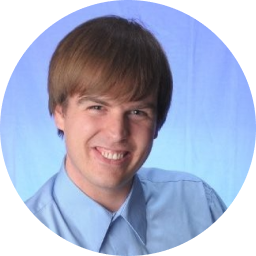 Mark Gabby-Li
Building a Programming Language - Cohort 2
Hi, my name is Mark Gabby-Li. I'm a lead programmer at a video game development studio.
So making a programming language has been a personal project I've always wanted to do, but when I actually tried doing it, I got a little bogged down in the details.
So I saw this Classpert's Building a Program Language class advertised on the lua.org website and I got really excited because Lua happens to be my favorite language of all time and the prof you're learning from, Roberto Ierusalimschy, the creator of Lua, was very, very, compelling.
So I signed up, actually, my wife, bought the class for me as a birthday present. And, I went through it and I had a lot of fun. It was a blast! actually.
At the end of the class, I feel like I overcame a lot of the issues I've been struggling with.
The class was really well structured. The videos are really great. They did a really good job of gradually introducing yourself to the topic, so that was really good. So, all in all, I was very, very happy with the class.