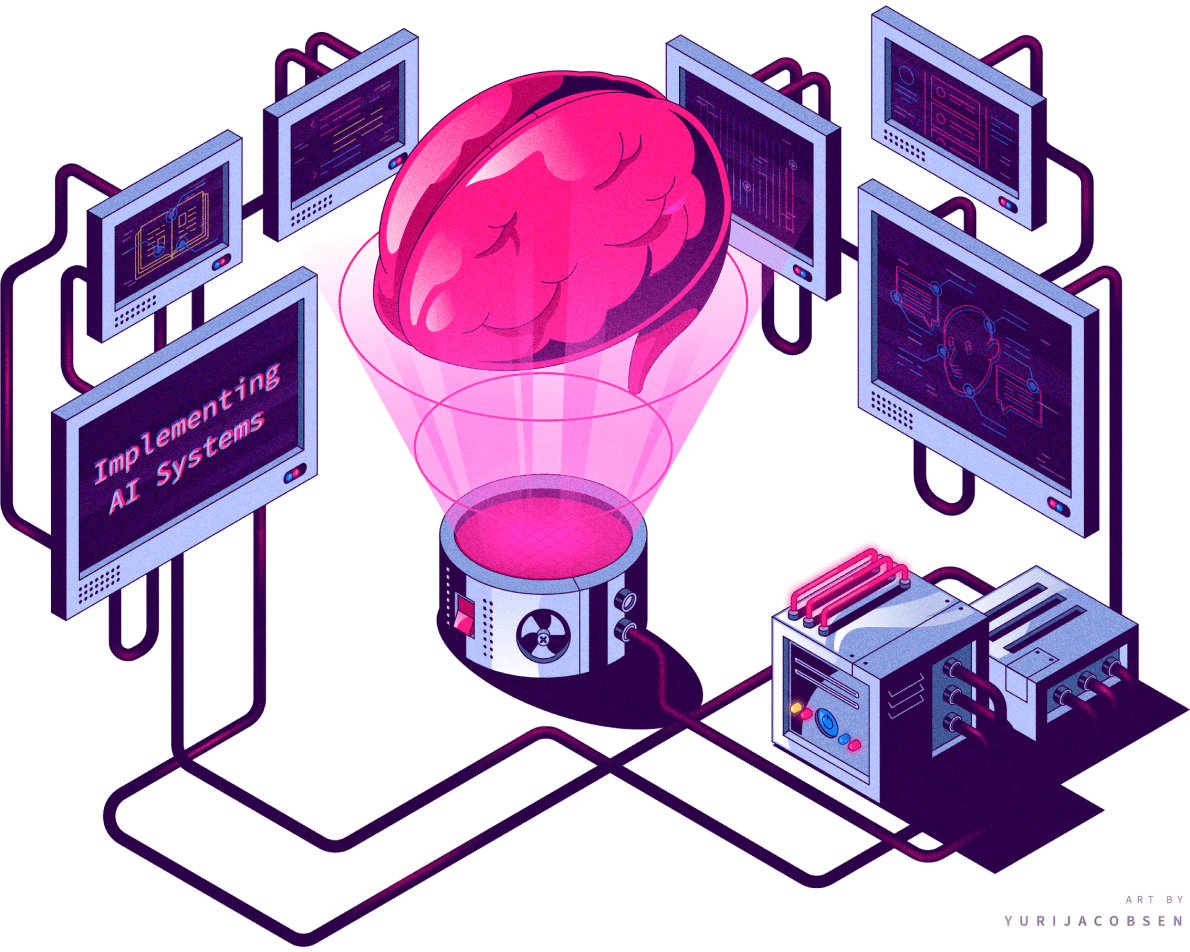 AI Implementation
Tom Taulli is the author of one of the most popular books on Amazon about AI "Artificial Intelligence Basics: A Non-Technical Introduction". Additionally, he contributes to Forbes.com as a columnist where he writes on topics concerning AI and robotic process automation.
Join the waitlist and get notified about the next cohort
A 6-week program that will allow you to build a compelling case to your organization to embark on an AI project, discover how AI can address your business challenges, and leverage the latest practices from leading companies to guarantee the success of your AI initiatives.
---
Harness the transformative power of artificial intelligence for your company, and your career.
Artificial Intelligence is revolutionizing the way business is done across industries, and becoming one of the fastest-growing segments of the tech industry. According to IDC, corporate investment in AI is expected to hit $500 billion by 2024 for an annual growth rate of 16.4%. It's vital for leaders to understand how to make use of the power of AI to achieve competitive advantage and avoid disruption. But it's not all about technology, but also about ensuring you're solving the right problems and that the project is set up for success.
After taking this course, you will be able to make a convincing case to your company to embark on an AI project, determine what problems AI can solve for your business, and leverage the best practices from cutting-edge companies to ensure your AI project succeeds.
If you want to lead an AI project at your company, or are currently working on one, this course is for you.
---
Join the waitlist and get notified about the next cohort
Program Structure
Typical week in the cohort
Communication and networking are core components of the ClasspertX course experience. In this course, you will be part of a global learning community. In order to accommodate all participants, we have designed much of the course experience to take place asynchronously, with a synchronous class session that occurs weekly.
Async Sessions
on Discord
Reading from the book

Includes a free copy of the book

This course is centered around Implementing AI Systems: Transform Your Business in 6 Steps which will be used as a supplementary material for the classes

Videos
Quizzes
Exercises
Students will be prompted to submit questions during the week, and the instructor should choose questions to answer for students during the weekly session

Q&A with the instructor
Additional demos / examples of key topics
Group practice - students break out to work on an exercise
Group discussion
Syllabus
Understand what the course will cover

Understand what is expected of participants in this course

Understand how to get the most out of this course

Meet your instructor
Week 1 - Introduction to AI
Review some of the basics of AI - definitions and concepts

Look at the reasons for this course and the opportunities for the industry
A brief history of AI

Learn about supervised learning, unsupervised learning and reinforcement learning

Understand the fundamentals of machine learning (look at algorithms like regression, support vector machines, random forest, etc)

Look at deep learning and concepts like backpropagation

Learn about newer approaches like GANs

Review natural language processing (NLP)
Identify the problem to be solved with AI

How to evaluate off-the-shelf AI systems

Understand the factors for AI projects (ROI, data availability, business goals)

Look at case studies of AI (Intuit, Halliburton, Lex Machina)

Understand how to build an AI team (data scientists, business analysts, data engineers, AI testers)
Week 4 - Data Preparation
Understand the basics of database technologies (data warehouses, relational systems, NoSQL, cloud platforms)

Learn about effective ways to collect and evaluate data sources

Understand how to clean up data

Understand data labeling

Learn about data simulation
Understand the available AI tools (open source and proprietary systems)

Learn how to select an AI model

Understand how to train a model

Look at how to do feature engineering

Understand the different ways to measure the accuracy of a model
Week 6 - Deployment and Monitoring
Understand the types of ways to deploy AI

Learn about the use of MLOps

Show how to test and monitor the model

Look at how to use security

Understand strategies for change management
Synthesize what you know and apply on a real world case study
Make a convincing case to your company to embark on an AI project

Leverage the best practices from cutting-edge companies

Learn about the core foundations of AI, including machine learning, deep learning and natural language processing (NLP)

Determine what problems to first address with AI and not be distracted by common dead-ends

Know when to buy an off-the-shelf solution

Show how to build the right AI team, such as with data scientists, data engineers, and testers.

Learn various techniques for locating and preparing data sets

Look at how to create the right models

See how to effectively deploy AI, such as with real-time updates, monitoring and security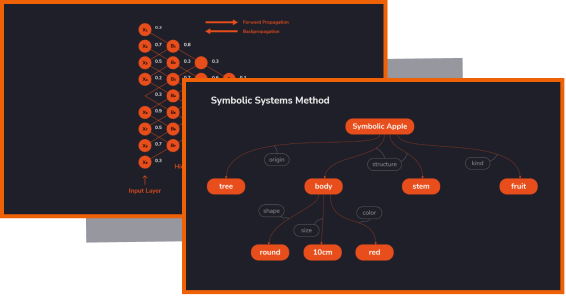 We do expect attendees to interact with other students on their exercises as one of our goals is to teach creative networking and teamwork.

Who this course is for
Target Audience
Managers of mid-size or large organizations who want to take on an AI project or are currently working on one.

Non-technical people who need to have a high-level understanding of AI technology

Founders of tech startups and software developers who want to get a better understanding of the topics involved in AI
Prerequisites
There are no prerequisites for this course.
Tom Taulli is an advisor/board member to startups and the author of Implementing AI Systems: Transform Your Business in 6 Steps and Artificial Intelligence Basics: A Non-Technical Introduction. He also writes a column for Forbes.com, where he covers topics like AI and RPA. Besides his writings, Tom has founded several high-tech companies. They include WebIPO, BizEquity and Hypermart.net, which was sold to InfoSpace.
There are a million AI courses out there right now...You can even go to Youtube and get a free one. But this class is not only about learning algorithms and data, it is about how to be successful with AI, how to implement it, and how to make your company go to the next level. We'll focus on practical aspects that you, as a business leader, should never fail to learn.
Career Highlights
Author of Implementing AI Systems: Transform Your Business in 6 Steps

Author of Artificial Intelligence Basics: A Non-Technical Introduction

Columnist for Forbes.com

Founder of several tech startups
Relevant Publications in the Field
If you are a CEO of a MNC with AI and digital transformation as part of your roadmap, the founder of a tech startup, a software developer or someone who wants to get a better understanding of the topics involved in AI, the book is a must read for you.
Tom has provided the reader with a clear breakdown of the past, present, and future of artificial intelligence. The case studies are especially useful as a resource and strategic guide for decision-makers to understand all of the important criteria for implementing AI systems.
This is an up-to-date primer on the value of AI and a real-world look at what it really takes to execute AI projects successfully.
Frequently Asked Questions
Can I get my employer to pay for the program?

An investment in knowledge always pays the best return for your company. It's a tiny investment compared to what you could potentially bring in terms of innovation to your workplace.

Many companies offer reimbursement for courses related to your job. Ask your employer about tuition benefits. Even if there is no specific tuition assistance, many companies allocate money toward professional development. Managers may have money earmarked for industry conferences and many have not considered applying it toward continuing education.

Approach asking for tuition assistance like you would a formal negotiation. Go into the discussion with clearly outlined and rehearsed messages about what you hope to gain and emphasize how it will benefit your boss and organization.

What is the time commitment for this course?

This course requires 6-8 hours/week of work. Self-paced activities such as homework assignments, readings, and watching video lectures exist to help you build up knowledge until you're able to demonstrate, through your project, that you've achieved the learning outcomes of the program. Although important, homework assignments won't be graded by the instructional team. The only gradable unit in this program will be your project, which is a prerequisite for certificate emission

What are the dynamics of this program?

Our programs follow the Flipped Learning Methodology, which involves both self-paced study and live instructor-led sessions. During the week, you'll be expected to engage in activities like watching lectures, completing readings, and working on exercises and your project. The week ends with a Zoom session where the instructional staff will review what has been learned, organize class discussions, answer student questions, and give feedback on your project.

If the course does not meet your expectations, you can ask for a full refund before the beginning of week 3. No questions asked!

Is attending the live sessions required?

Attending live sessions is not required, but is highly recommended. This is the chance to network with your peers and the instructional team and get your questions directly answered by the instructor.

If you can't attend a live session, you can watch recordings later or get your questions answered on our community channels.

How are certificates issued? Will I be evaluated?

In order to earn a certificate, you'll need to submit a project and get a passing grade. The instructional team will provide comprehensive feedback on your project, highlighting the strong points, areas for improvement, and helpful tips on how it could be successful outside of the class.

Will this course run again in the future?

Cohort-style classes are to some extent very similar to traditional classroom environments which makes them largely dependent on the instructor's schedule. While we always hope there'll be a next cohort, there's no guarantee that the instructor will be available for the next one. If you're busy right now, but really interested in taking this course, we advise you to sign up now and ask for a refund if you can't commit to the program after week 3.

What determines the price of the course?

Our programs require significant time from a number of professionals including mentors, the instructor, and organization staff. It is not a canned lecture course but an educational opportunity tailored to your needs and interests.

Do I retain access to all class materials after the class is over?

Yes, you get lifetime access to all class materials and the community after the class is over. Additionally, new content that is added to future cohorts will be made available to yours too.
Join the waitlist and get notified about the next cohort