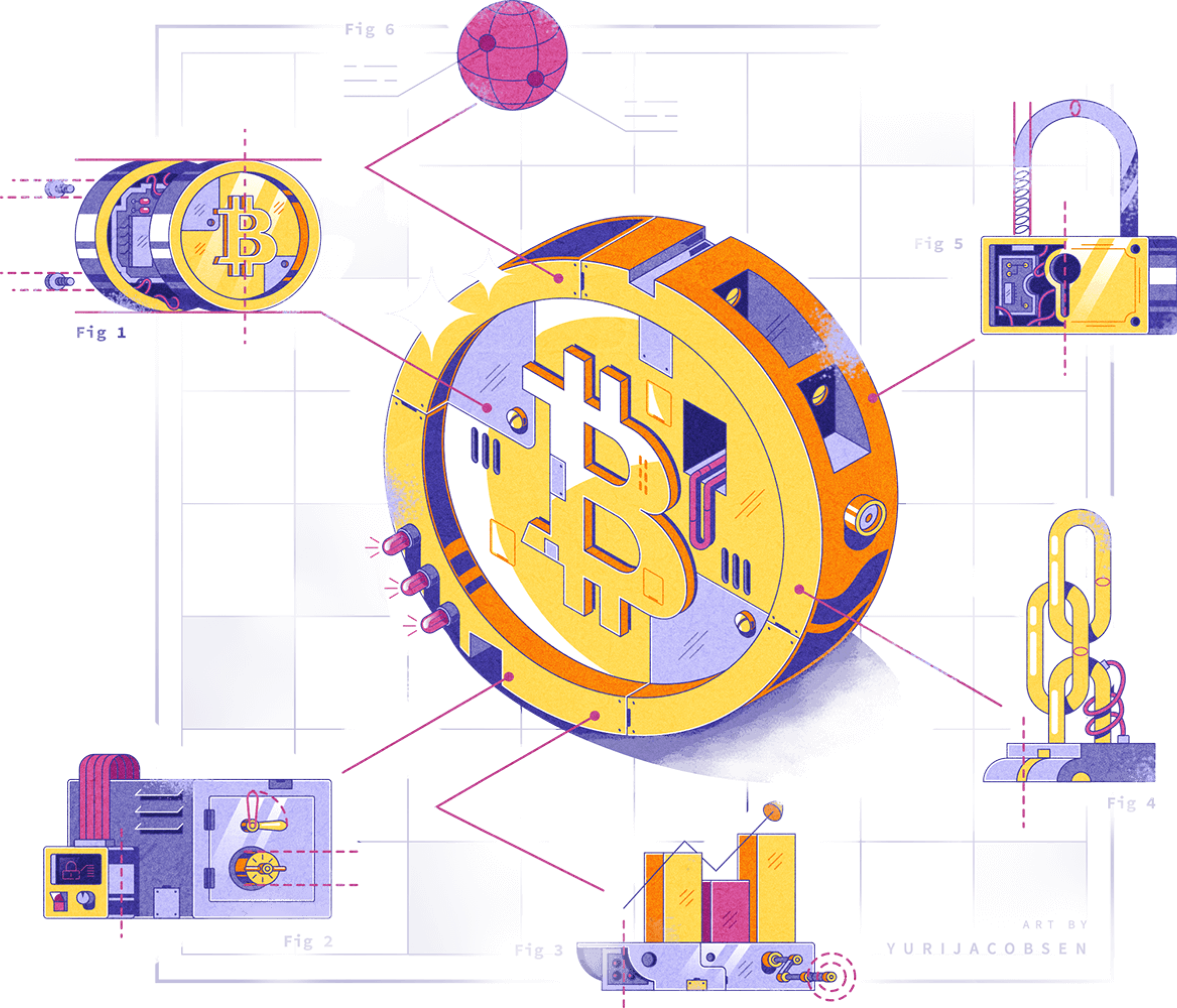 Blockchain Revolution in Practice
Gain a comprehensive understanding of how blockchain technology is revolutionizing various industries and learn how to create your own blockchain applications
Join the waitlist and get notified about the next cohort
Blockchain Revolution in Practice
A 6-week course with expert-led sessions, real-life project with personalized critique and teamwork
---
Blockchain technology holds immense potential for revolutionizing diverse industries, ranging from finance and supply chain to healthcare and beyond. By acquiring knowledge about blockchain and decentralization, students can identify promising areas where this technology can be harnessed to establish decentralized solutions, optimize processes, develop innovative business models, and enhance their professional profiles. Moreover, blockchain opens up a multitude of exciting career opportunities.
This course will delve into a wide array of real-world challenges and opportunities associated with blockchain technology. It will explore critical issues such as supply chain transparency, healthcare data security, voting systems, programmable payments and financial transactions via smart contracts.
Furthermore, through real-life case studies, students will gain invaluable insights into the practical application of blockchain, fostering a realistic understanding of its ability to unlock fresh avenues for innovation and make a positive impact on society.
Additionally, students will have the unique opportunity to showcase their projects to real investors, thereby transforming their project into a tangible reality.
---
Join the waitlist and get notified about the next cohort
Program Structure
Typical week in the cohort
Communication and networking are core components of the ClasspertX course experience. In this course, you will be part of a global learning community. In order to accommodate all participants, we have designed much of the course experience to take place asynchronously, with a synchronous class session that occurs weekly.
Async Sessions
on Discord
Reading from the book

Includes a free copy of the book

This course is centered around The STO Financial Revolution: How Security Tokens Change Business Forever which will be used as a supplementary material for the classes

Videos
Quizzes
Exercises
Students will be prompted to submit questions during the week, and the instructor should choose questions to answer for students during the weekly session

Q&A with the instructor
Additional demos / examples of key topics
Group practice - students break out to work on an exercise
Group discussion
Syllabus
Understand what the course will cover

Understand what is expected of participants in this course

Understand how to get the most out of this course

Meet your instructor
Understand the history of Bitcoin and its role as the first cryptocurrency

Explore different types of cryptocurrencies, including alt-coins and stablecoins

Gain knowledge of blockchain technology and smart contracts and their applications
Week 2 - Exploring Blockchain Platforms and the Power of Smart Contracts
Understand the concept of decentralization and its importance in blockchain platforms.

Identify the key elements of different blockchain platforms and their unique features

Learn how smart contracts work and their benefits in terms of autonomy, trust, backup, savings, and accuracy
Week 3 - Navigating the Financial Landscape
Differentiate between utility tokens and security tokens, and grasp their respective roles and functions within the blockchain ecosystem.

Gain insight into exchange-traded funds (ETFs) and their relationship with cryptocurrencies, including their potential benefits and risks.

Explore the concept of decentralized finance (DeFi) and its disruptive potential in reshaping traditional financial systems.
Week 4 - The Promising Potential of Blockchain Technology - Part 1
Explore the promising potential of blockchain technology in various industries

Gain a comprehensive understanding of how blockchain technology is revolutionizing supply chain management, real estate transactions, retail operations, legal processes, and the art and entertainment industry

Discover how blockchain technology is reshaping and optimizing various sectors for a secure, transparent, and decentralized future
Week 5 - The Promising Potential of Blockchain Technology - Part 2
Understand the specific use cases and benefits of the blockchain technology offers in each sector

Gain a comprehensive understanding of how blockchain technology is revolutionizing healthcare, energy, insurance, food, hospitality and Education sectors

Explore its potential to reshape and optimize different industries, enhancing processes and increasing transparency
Week 6 - Unveiling the Future of Asset Tokenization and Staying Compliant with Regulations
Gain a comprehensive understanding of asset tokenization and its role in the future of finance

Explore the fundamentals of tokenomics and learn how tokens function within the context of asset tokenization

Understand the legal and regulator
Week 7 - Unleashing the Digital Frontier
Understand NFTs and their role in digital ownership

Explore the potential of the Metaverse for immersive digital experiences

Understand Web 3.0
—See corresponding document—
Understand the foundational concepts of blockchain technology, including its decentralized nature and the principles behind its operation

Explore the potential applications of blockchain across various industries and sectors, such as finance, healthcare, supply chain, entertainment, energy, and retail

Gaining knowledge about cryptocurrencies and their role within blockchain ecosystems

Understand the concept and benefits of smart contracts and their potential impact on business processes

Develop a comprehensive understanding of the potential impact of decentralized systems and their ability to reshape industries and empower individuals globally

Acquire the skills to critically evaluate blockchain projects and assess their feasibility and potential for success.

Understand the ethical, legal, and regulatory implications of blockchain technology and its impact on privacy, security, and trust.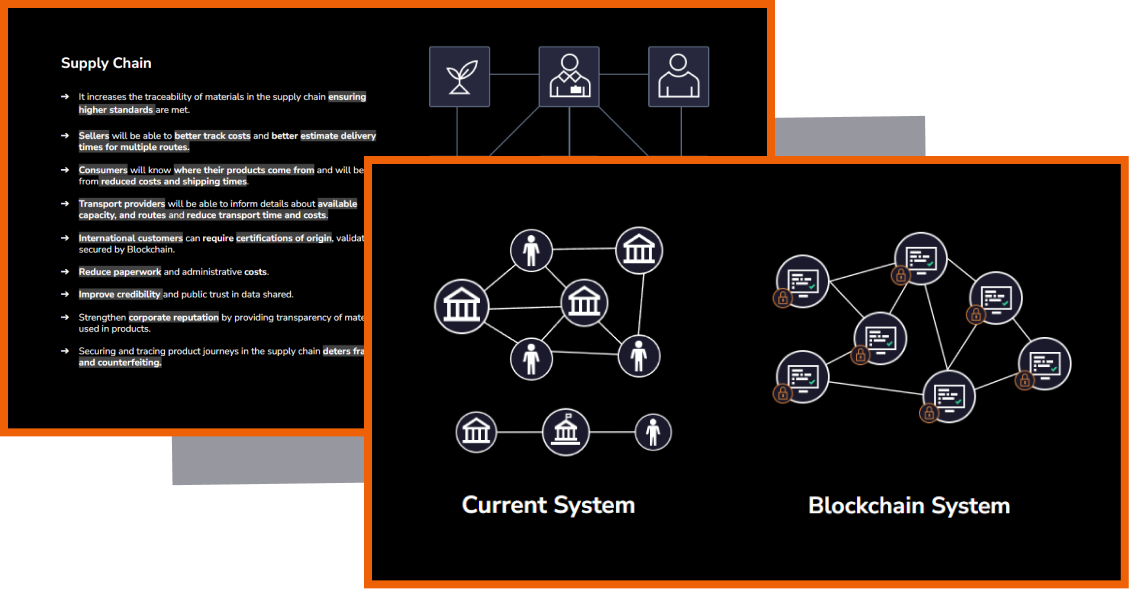 Who this course is for
Target Audience
Entrepreneurs seeking to explore blockchain applications

Students and individuals curious about the transformative impact of blockchain
Prerequisites
Interest in Blockchain Technology

Familiarity with Business and Financial Concepts is beneficial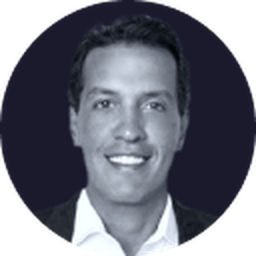 Alex Nascimento teaches Blockchain Business Applications and Security Tokens at UCLA and other universities around the globe. In addition to his role of Managing Director of 7CC - Blockchain Investments, a company focused on supporting & fostering the Blockchain industry, Mr. Nascimento wrote the book " The STO Financial Revolution" uncovering regulated & compliant fundraising via Blockchain. Alex got his MBA from UCLA Anderson School of Management and has developed training, marketing & blockchain strategies for companies in the United States, EU, Latin America, and Asia. Alex can be found at UCLA and speaking at main Global Blockchain conferences and Corporate events demystifying securities issuance, business applications, and investments in blockchain for corporate leaders, students and entrepreneurs
Career Highlights
Co-founder of Blockchain at UCLA

Faculty member at UCLA giving lectures on Blockchain Cryptocurrency Application in Business and Finance

Author of the textbook "The STO Financial Revolution"

Extensive international experience in developing training and marketing blockchain strategies for companies worldwide
Relevant Publications in the Field
Steve Rosenfield
I've been trying to understand blockchain for years, but explanations are always so technical and hard to grasp. This book is written in a way so you don't need any technical background whatsoever to grasp the concepts. A must read for non-software engineers trying to finally understand what blockchain is all about.
Frequently Asked Questions
Can I get my employer to pay for the program?

An investment in knowledge always pays the best return for your company. It's a tiny investment compared to what you could potentially bring in terms of innovation to your workplace.

Many companies offer reimbursement for courses related to your job. Ask your employer about tuition benefits. Even if there is no specific tuition assistance, many companies allocate money toward professional development. Managers may have money earmarked for industry conferences and many have not considered applying it toward continuing education.

Approach asking for tuition assistance like you would a formal negotiation. Go into the discussion with clearly outlined and rehearsed messages about what you hope to gain and emphasize how it will benefit your boss and organization.

What is the time commitment for this course?

This course requires 6-8 hours/week of work. Self-paced activities such as homework assignments, readings, and watching video lectures exist to help you build up knowledge until you're able to demonstrate, through your project, that you've achieved the learning outcomes of the program. Although important, homework assignments won't be graded by the instructional team. The only gradable unit in this program will be your project, which is a prerequisite for certificate emission

If the course does not meet your expectations, you can ask for a full refund before the beginning of week 3. No questions asked!

How are certificates issued? Will I be evaluated?

In order to earn a certificate, you'll need to submit a project and get a passing grade. The instructional team will provide comprehensive feedback on your project, highlighting the strong points, areas for improvement, and helpful tips on how it could be successful outside of the class.

Will this course run again in the future?

Cohort-style classes are to some extent very similar to traditional classroom environments which makes them largely dependent on the instructor's schedule. While we always hope there'll be a next cohort, there's no guarantee that the instructor will be available for the next one. If you're busy right now, but really interested in taking this course, we advise you to sign up now and ask for a refund if you can't commit to the program after week 3.

What determines the price of the course?

Our programs require significant time from a number of professionals including mentors, the instructor, and organization staff. It is not a canned lecture course but an educational opportunity tailored to your needs and interests.
Join the waitlist and get notified about the next cohort