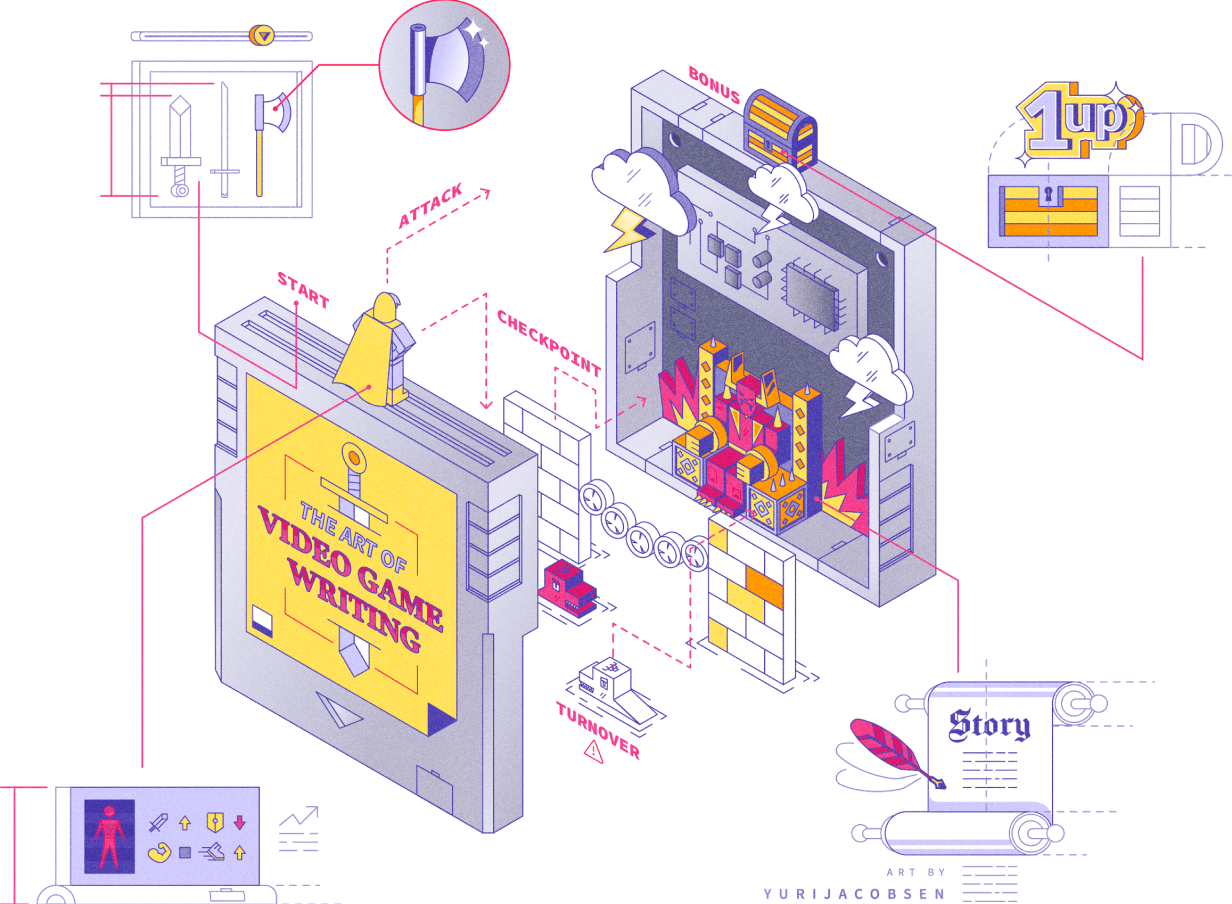 The Art of Writing for Video Games
Flint and JZP are the writers of established franchises like G.I. Joe, Transformers, Ghostbusters, Jurassic Park, Uncharted, Dead to Rights, Diablo 3, Ingress, Avatar, Batman: Rise of Sin Tzu, and many more. These industry legends - with 30+ years of experience creating remarkable video games, comics, and movies - will teach you what it takes to thrive as a writer.
The Art of Writing for Video Games
A 10-week program with live discussions, real-life projects, and teamwork that will take you from inspiration to creating scripts and characters for the professional game industry
If you want to launch a career in writing for video games or other media, this course is for you.
Week by week, you'll learn the essentials of video game writing, and apply the principles in developing your own video game from idea to pitch.
You'll come out of The Art of Writing for Video Games with a polished design doc for your very own game, which can serve as a work sample you can submit for game writing jobs, or to sell your game to studios. They'll also teach you how to transform video game stories into successful franchises
You'll gain tons of practical knowledge and insights on how to navigate the video game industry, from two of the most successful writers of the century. This course is the essential accelerator for your video game writing career.
| | | |
| --- | --- | --- |
| #1 Lawful Good | Dec 04, 21 - Feb 26, 22 | Sat - Dec 11, 21 - 5:00 PM UTC |
Class is closed to new registrations
Cohort Name

Lawful Good

Class Period

Dec 04, 21 - Feb 26, 22

Registration Deadline

Sáb - Dez 11, 21 - 5:00 UTC
Class is closed to new registrations
Meet Your Peers
Sarah

New to this, but eager to learn!
Program Structure
Typical week in the cohort
Communication and networking are core components of the ClasspertX course experience. In this course, you will be part of a global learning community. In order to accommodate all participants, we have designed much of the course experience to take place asynchronously, with a synchronous class session that occurs weekly on Saturdays
Async Sessions
on Discord
~ 2 hours of self-paced material during the week
Reading from the book

Includes a free copy of the book

This course is centered around The Ultimate Guide to Video Game Writing and Design which will be used as a supplementary material for the classes

Videos
Quizzes
Exercises
Students will be prompted to submit questions during the week, and the instructor should choose questions to answer for students during the weekend session

~ 2 hours of lectures and exercises on the weekend

Q&A with the instructor
Additional demos / examples of key topics
Group practice - students break out to work on an exercise
Group discussion
Syllabus
What is Narrative (Story) within the context of games

Why it matters

What you will learn during the course

Examples of games that have strong, compelling stories

Info about us, and why we do what we do

Expectations and an overview of the course
Week 2 - Creating a Narrative for your Game
Spitballing ideas and brainstorming

World, Character, Tone, and Theme

Building an IP

Creating strategies that allow you to outline a story quickly

Writing strategies

The bad idea and how to build on it
The various type of game characters - PC, NPCs, Ambient Characters, Cannon Fodder

Character Alignments

3rd person (tethered) vs. 1st person vs. Cinematic Camera

Character Archetypes

Matching characters to core gameplay mechanics

Character Template and how to use it
Paracosms and how they are created

Famous fictional worlds and why they work

Creating backstories for your worlds - myths, systems, societies, religions, languages, etc.

Reality vs. Hyper-Reality (comic worlds that layer over real ones - Gotham, John Wick)

Exploration vs. Linear reveals for your world(s)
Week 5 - Storytelling Types
Linear vs. Non-Linear vs. Nodal vs. Emergent

Engaging the player

Integrating story into gameplay - game as story

Cinematics and examples

The purpose of story in games
A look at the various platforms for games: Apps, Consoles, PC, AR/VR/ARGs, Social Media games (FB, Instagram, Snapchat, TikTok)

How platforms affect both the narrative content and the story-telling strategy
Week 7 - Transmedia - the Narrative Landscape
Why you should be developing IPs rather than one-off ideas

Envisioning your IP across multiple media

Creating complementary expressions of a single idea

Budgetary considerations when you think big

Laying the groundwork for a franchise

Improving your chances by providing the vision
Week 8 - Role-Playing Games Influence and how to take advantage of it
What is an RPG

Brief history of D&D

Breaking down a monster into a series of numbers (stats)

Chance vs. Percentages

How we can hide math within a story while using it to create tension

Miniatures vs. Theater of the Mind
Week 9 - Discussion of the Final High-Level Design Document
What should be included

Pitching your idea - 3 main points

Examples and discussion of what works and what doesn't

Including visuals

Punching up the text and presentation
Retro of the course - what was learned and what resonated

What's next - building your portfolio

Career considerations

The future and how "you" fit into it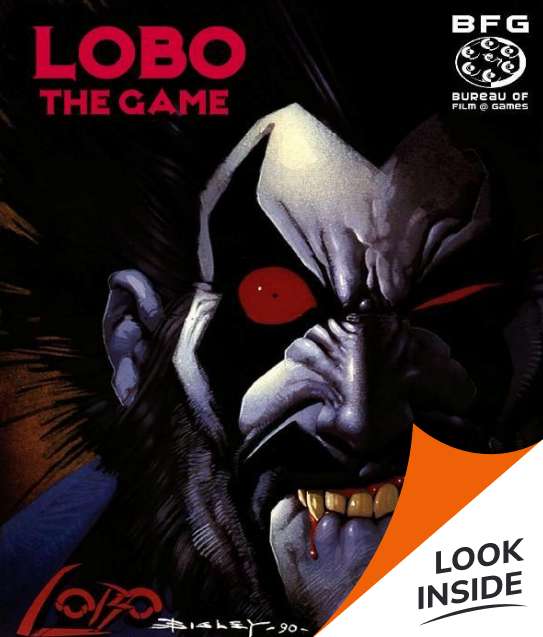 Create and Pitch your Game Concept To The Class
For the final project you will
Create a ~15-page design document similar to Lobo - The Game
Pitch your game concept to the class
Receive high level feedback from Flint Dille and JZP, fellow creatives and invited guests
End up with a final polished version of your design document, one you can submit to a potential employer or buyer
Creating a Narrative for your Game

Creating Compelling Characters

World Building for Games

Various Types of Storytelling

Exploring Different Platforms for Games

Transmedia: The Expansion of the Game IP (creating franchises)

Creating Compelling Stories for Role-playing Games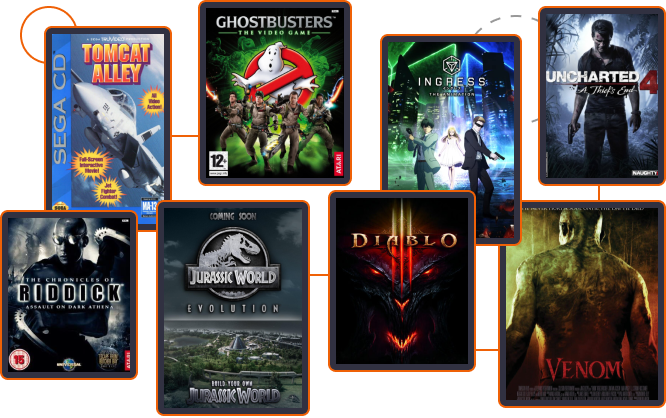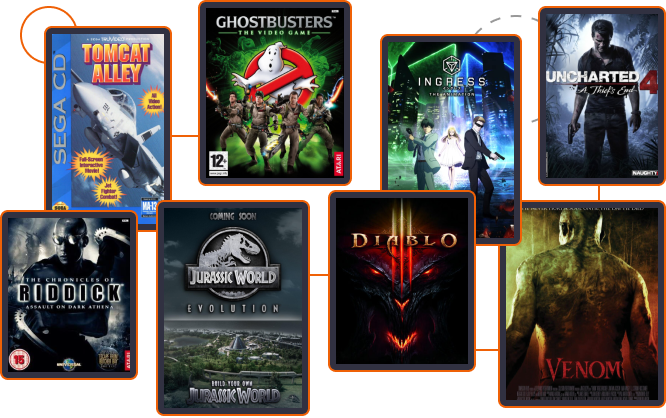 We do expect attendees to interact with other students on their exercises as one of our goals is to teach creative networking and teamwork.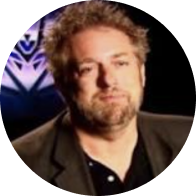 Who this course is for
Target Audience
Professional and aspiring writers looking to develop stories in the context of games

Game designers and Indie game developers wanting to work amazing stories into their games

Game enthusiasts who are curious about learning how to create narratives in games
Prerequisites
Willingness to become a professional writer

Genuine interest in games and game stories

A desire to entertain through story and games
Flint Dille is the most produced game writer globally, with over 14 Gold and platinum games, including: Uncharted, Riddick, Diablo, and Ingress. Many of his scripts received critical acclaim and have withstood the test of time, as evidenced by ongoing franchise opportunities. He was creative lead at Niantic from 2012-2020, creators of Ingress and Pokemon Go. He is currently Narrative Lead at Deviation Games.
You definitely don't need a degree to start a career as a game writer. I've been lucky to have met and worked with Gary Gygax, who has no degree, he created Dungeons and Dragons. I've done tons of stuff with Frank Miller, who also has no degree, and also created all these comics. Joe Ruby created Scooby-Doo and didn't have a degree either. The truth is: In 2021, it helps to have a degree but it doesn't hurt not to have it.
Career Highlights
Writer for remarkable video games including Ghostbusters (2009), The Chronicles of Riddick (2009), Transformers (2007), Superman Returns (2006), and Fantastic Four (2007)

Writer for Steven Spielberg's movies: Fievel Goes West (1991) and Tiny Toons (1992)

Story editor for TV series including G.I. Joe (55 episodes), The Transformers (30 episodes), and Ingress (11 episodes)

Together with Gary Gygax (the creator of Dungeons & Dragons), Flint Dille created the interactive gamebook series, Sagard the Barbarian

Lead creative at Niantic Labs, creators of Ingress and Pokemon GO
John is a writer and designer who has shipped over 80 games. With over 30 years of experience in the business, John has written for established franchises such as Jurassic World, Ghostbusters, The Fast and the Furious, and The Chronicles of Riddick. He was a lead creative at Niantic Labs, creators of Ingress and Pokemon GO. John has also written feature films, comics, television and streaming content.
The script is perhaps the most important thing in a game. People will remember characters and stories, but they won't remember the game engine and what technology it was made on.
Career Highlights
Writer for remarkable video games including Jurassic World Evolution (2018), Apache Air Assault (2010), Ghostbusters (2009), The Chronicles of Riddick (2009), Transformers (2007), and Tom Cat Alley (1994)

Story writer for the TV series Harry and the Hendersons (1993)

Lead creative at Niantic Labs, creators of Ingress and Pokemon GO
Relevant Publications in the Field
Mr. Blurg
I bought this book and have enjoyed it immensely. Both the authors provided much more than I was hoping for. They are seasoned game writers/designers who have worked on many games you know and are still working on games. The book breaks down not only how to write for games, but what that entails, including hardships you will find along the way (both with writing and people).
Joseph Velikovsky
This book is the best I've ever read on Game Writing and Design (and I've read a lot, and taught Game Writing and Design a lot, and written a million-seller game) If anyone here is keen on taking a crack at either adapting your film project to a game or writing an original IP game, I would seriously read this book first.